Charlotte Car Rental
Fun things to do in Charlotte, NC
You won't find a boring moment in "The Queen City" no matter what time, day or night. Here you can find a dining experience that will rival some of the best, accommodations to suit any possible taste and a sizzling night life where memories are sure to be made.
Wake up early, hop in your car, and get going because there's so much to do in the largest city in North Carolina. Sports fans are in a prime place because no more than a half hour away from the convention center, you can see the Carolina Panthers (football) play a game or two.
One of Charlotte's many museums are also bound to be close by. Between the Afro American Culture Center, Carolina's Aviation Museum, Charlotte Nature Museum and even Mint Museum of Art, there's a plethora of knowledge awaiting in Charlotte. Just a short car ride away, the last two of these museums are in nearby south of the city proximity so you might be able to do both in the same day.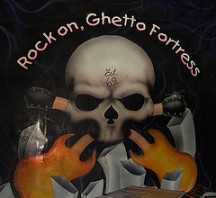 Looking for something a bit more spicy? There are tons of clubs and bars that host live music, dancing and are excellent locations for meeting new people. The world famous Milestone Club has hosted some of America's biggest names such as R.E.M. and Nirvana and is known as Charlotte's true underground music home (beware: you may need a tetanus shot, see picture right). If you're into the chill setting of a more mellow bar, check out Tyber Creek Pub where the beer flows plentiful and the menu is loaded with local and worldwide favorites.
With a history that reaches back over 250 years, you one can only imagine the number of cultures that have gathered together to make Charlotte the largest city in North Carolina. This means there is a variety of dining genres and loads of different cultured foods to try if you feel like branching out. Take a short ride down to the high energy Nikko Japanese Restaurant and Sushi Bar on 1300 South Boulevard where you can watch sushi masters prepare your food right in front of you. Carnivores definitely can't miss Morton's, the steakhouse where they say "...any other steakhouse should not be compared".
Great fondue restaurant The Melting Pot is on 901 South Kings Drive and tapas restaurant Vidalia and Grapes is on 1626 East Boulevard. This last one is a good date location, just in case the romantics are curious.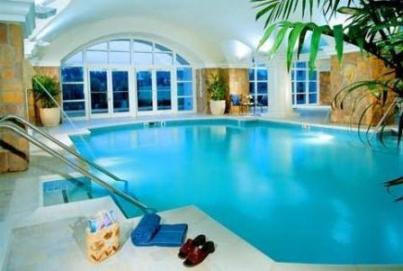 And to end the perfect day, a luxury suite at the fabulous Ballantyne Resort (right) will cure all ills. This majestic hotel is quite a site with a grandeur normally seen in older Mediterranean estates. While it probably isn't the cheapest option for a nights sleep, if money is no concern, this hotel is by far the best establishment in the city. You'll thank us for the indoor pool, spa treatments and deluxe suites.
If something a little more modest is your thing, you'll feel right at home at a small bed and breakfast like Robin's Nest Bed and Breakfast, a short 10 minute drive from Charlotte Douglas International Airport. No matter who you are or where you come from, what you like doing or how you like doing it, Charlotte may be the ticket for you, so grab a cheap rental car and get going!