Niagara Falls Travel Information
Things to see in Niagara Falls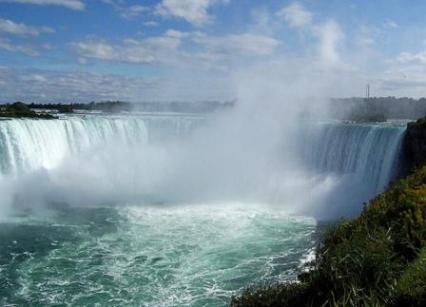 Sheer natural beauty, countless dare- devils and Marilyn Monroe all make this location one of the most breathtaking in the United States. It's a big claim to make, but no one would dare to say otherwise after seeing Niagara Falls first hand.
Niagara Falls only became a big tourist attraction in the mid 1950's when Marilyn Monroe's Niagara made it a hot spot for tourists and American honeymooners.
On the cusp of North America and Canada, there are many ways to visit Niagara Falls. Drive through New York to see the American side of the falls (left), or go through to Canada to get a view of Horseshoe Falls (far above). You can also walk over the bridge to Canada if you have the appropriate ID. Try your best to get across to Canada, the better views are on that side, as are the hotels, restaurants/ bars and a casino.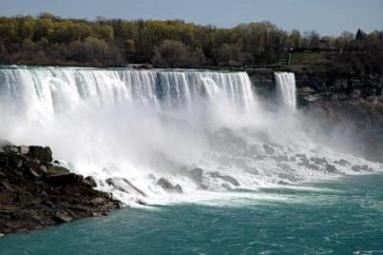 The hotels and other sights around the Canadian Falls are quite kitschy and tacky; you'll find lots of motels with heart- shaped pools and bright neon lights. If this is your thing, by all means, stay the night and have your hotel organise your tour for you. If not, think about organizing your own passes and only do a day trip.

Make sure you go into the State Park (left), you can bike ride, fish and hike there and it is the oldest state park in the US. You can also get some greats views of the falls and gorge here, so it's worth a trip through. The park is extremely green and full of great photo opportunities.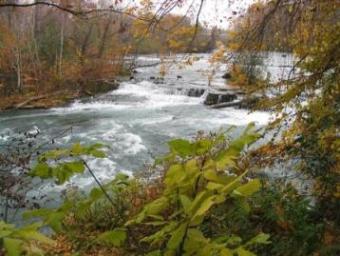 For other tours, the Maid of the Mist is a boat ride along the falls (from a safe distance, of course) and the Cave of the Winds is a cave tour from underneath the falls, you get to hear and see the water rushing down past you as you wander around, covered in a hooded rain coat.
By Leah Bradicich
Make plans today, book a cheap car rental and go to Niagara Falls!