San Diego Car Rental Comparison: Low Rates, Great Cars and Trucks

Here's some more useful information about San Diego!
San Diego is a city in Southern California on the coast of the Pacific Ocean. It is the second-largest California city and was the first site on the United States' western coastline visited by European explorers. Home to over 1.3 million people, San Diego is a city known for its gorgeous beaches, its association with the United States Navy, and for its adjacency to the U.S.-Mexico border at Tijuana – a popular Mexican tourist town. If you're planning to be in San Diego, and you've used VroomVroomVroom to book your rental car in advance, you might take it for an afternoon or weekend trip and spend some time in Tijuana!
Other visitors to San Diego may prefer to stay in the city for fun, such as a National Football League game at
Qualcomm Stadium
, home of the
San Diego Chargers
! The city is also home to Major League Baseball's
San Diego Padres
, and you can drive your rental car San Diego for a fun afternoon or night game at
Petco Park
.
San Diego was once called "the tuna capital of the world" as it was home to many American tuna fishing and canning operations for about 70 years (ending in the early 1980s). Now it's not about the tuna, it's all about the tourists – tourism is a major industry, thanks to the city's warm and sunny climate, plenty of beaches, and attractions like the San Diego Zoo and SeaWorld San Diego.
Comic-Con is an annual convention that attracts tens of thousands to the city, and other annual events like the Farmers Insurance Open golf tournament and November's San Diego Beer Week – featuring the local craft beer brewing industry – attract thousands more. If you're in the city during one of these events, you'll be glad you booked your San Diego car rental in advance using VroomVroomVroom, getting the best deal and the best selection for yourself and your family or associates. More than 30 million visitors were drawn to San Diego in 2009, spending around $15 billion in the area. The San Diego Convention Center hosted 68 major conventions and trade shows that year!
5 Things to do in San Diego
San Diego is one of California's most popular destinations for many reasons. Large amusement parks, a world- renowned zoo and its many beaches and parks offer everything needed for the perfect vacation for everyone!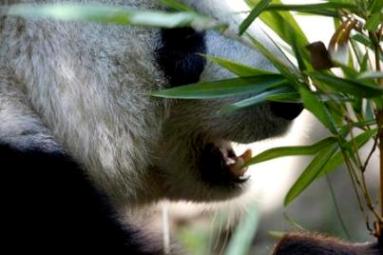 1. The San Diego Zoo- The San Diego Zoo is one of the world's most famous zoos, housing 4,000 animals and 800 rare and exotic species.
Popular zoo activities include a three mile guided bus tour, a children's petting zoo, sky tram and baby animal nursery. One of the most popular exhibits is a family of Giant Pandas.
2. Legoland Amusement Park- Relive childhood by going to Legoland amusement park. This 128 acre theme park featuring over 40 activities and rides that are "kid powered" where kids push, pull, steer, pedal, squirt, climb, or build.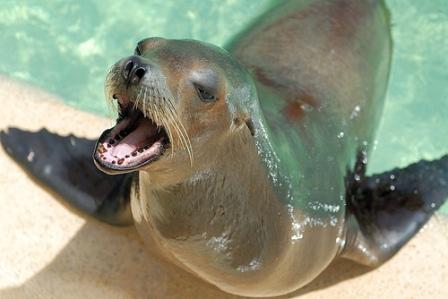 3. Sea World- San Diego's Sea World is one of the city's most popular attractions. Sea World's highly acclaimed show features Shamu the killer whale and many other aquatic animals (above). Another popular attraction is the Journey to Atlantis ride, which drops riders over a 60 foot hill into the water below. You can find it at 500 Sea World Drive, San Diego.
4. Balboa Park- Balboa Park is the largest urban park in the nation. Within the park there are many attractions, such as the San Diego Air and Space Museum, the Museum of Art, and Automotive Museum. Eight gardens also surround the park for guests to visit and enjoy.
5. San Diego's Old Town- This place showcases the city's past with historic buildings, including the blacksmith shop, Seeley Stables, Stewart House, Estudillo House and the oldest schoolhouse in San Diego. It's worth a visit if you're a history buff.
Luscious San Diego is a happy medium if you're on a relaxing holiday and don't want to spend too much time in hectic Los Angeles. To be a true traveller, however, you'll need to see it all. Rent a car to and from these cities to enjoy both at their best.







San Diego Car Rental
San Diego
,
California
United States