Glendale Car Rental Comparison
Once you have your picked up your affordable car rental, why not enjoy a nice cup of coffee or a meal out with your family or business associates? Drive your rental car over to Porto's Bakery and Café, which is a top-rated Glendale restaurant specializing in sandwiches, baked goods and desserts!
Or maybe you're ready for a nice evening out with the whole family? Try taking your car rental out for a drive and visiting Raffi's Place Restaurant, where you can sample an eclectic menu of tasty meals featuring American favorites like barbecue alongside Armenian and Middle Eastern fare!
Other top-rated restaurants in Glendale include La Cabanita, the city's best Mexican place, and Gennaro's Ristorante, which has the best-reviewed Italian fine cuisine in the city of Glendale!
Top 5 Things to do in Glendale
Located about 9 miles from Phoenix in Maricopa County, Arizona is the city of Glendale. The city calls itself the "Arizona's Antique Capital". Glendale is home to the Arizona Cardinals of the N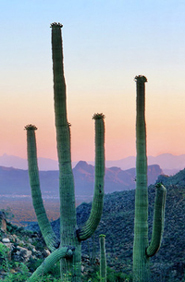 ational Football Conference.
1. Go to a ranch: The Sahuaro Ranch was constructed in 1885 and there are 17 ranch buildings on it and is also listed on the National Register of Historic Places. One gets to feel what life used to be in the past living on a ranch. It is very educational for the children, as they get to actually see a part of American history.
2. Visit a candy company: The Cerreta Candy Company is a family owned business and a tour of the candy company is very exciting for children as they get to see how candy is actually made and packaged. Just a look at the amount of caramel is an eye popper for them.
3. Catch a game of football: Visit the Phoenix Stadium, home of the Arizona Cardinals, the Fiesta Bowl and the BCS championship game and if there is a game on, one can get to see an exciting match. The photo gallery is also worth visiting.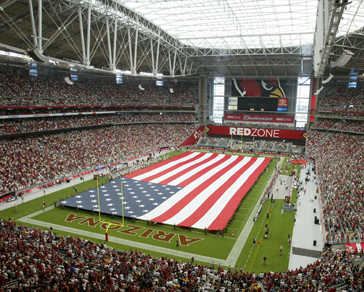 4. See a bead museum: Yes, there is actually a bead museum. Opened in 1984 by Gabrielle Liese, the museum has a range of above 100,000 beads and bead artifacts from all around the world. A tour of this unique museum is very informative and educational.
5. See water world: For excitement and fun do visit water world safari. For those not prepared for rides that are heart-stopping, there are safer adventures on the ocean waves ride at the Serengeti Surf Wave Pool, or cruise over to the "little kids" play area in Jungle Jim's.
Glendale Car Rental
Glendale
,
Arizona
United States